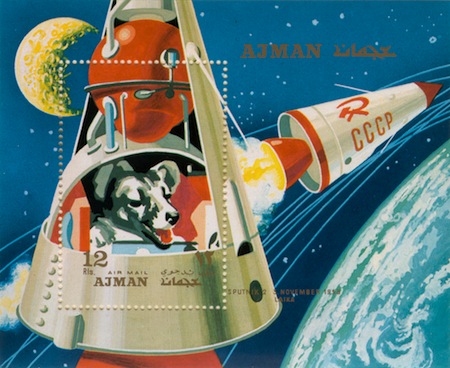 APOSTROPHE, by Kirsten Rian.
We may have forgotten it, in the Technological Brave New World, but just about the first place we ever expressed anything human was in a poem, one way or another…
GIVING BACK TO THE EARTH: THE FIRST BITE, by Salvatore Folisi.
First things first, oh all of us who would become more human still, first things first…
FIRST COMES WINTER: GET A RAKE, by Debbie Naples.
And speaking of those Garden of Eden gardening basics…
OUR ORIGINAL CAT FRIENDS, by Brian Griffith.
Could we possibly be growing past that phase in our development where we think animals are ours to do with what we like?…
GRIT, NOT GLAMOUR, by David D. Horowitz.
We've always loved how David puts first things first at all times…
THRENODY, by Robert Markland Smith.
Sometimes what comes first is what came last…
PAYING ATTENTION, by Marissa Bell Toffoli.
What could be more important at first?…
LOST TRADEMARK: THE BEGINNING, by R.C. Savoie.
And then there's the first dangerous step to losing your human way…
SOAD'S STORY: A JOURNEY INTO THE SKY, by Robin Wyatt Dunn.
But to regain it, first steps back take us into the world of human imagination…
STEP, STEP, STEP, STEP, STEP, by Marie Davis & Margaret Hultz.
Then, to become more human still, we discover miracles in the world…
THE TOD BLOG is bursting with firsts (if firsts can be said to burst)…and JAM TODAY  loves tripe…you got a problem with that?  
This issue's picture contributed by Mike Madrid, who always has an eye for the strange by products of our continued human growth, is of Laika, the first dog shot into space…
Next issue is 1 April, and it's the Spring 2015: DEVIL YOU KNOW issue…contributions by 1 March, please…and still speaking of FIRSTS, more armloads of congratulations to EAP Poetry Editor Marissa Bell Toffoli on the birth of her son Raphael, in whose honor this issue is named….
Want to add something to the conversation? Get on the EAP mailing list?  Email us…

got poems? email Marissa. got anything else? email Tod.