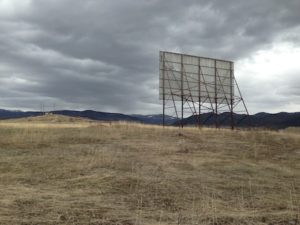 THE TOWER OF BABEL'S BRIEF WAR ON HEAVEN, by Colin Dodds.
There's nothing like believing you're godlike to get you in trouble, then and now…
NO MOKŞA IN THE OFFING FOR ALBIN BALBUS, by Charles S. Kraszewski.
And karma from the past sometimes has some very shocking results in the present…
WHO WAS ROBIN HOOD?, by Bruce E. R. Thompson.
Because the past repeats itself, this time as farce…
YOU DON'T KNOW, by Judith Arcana.
But what the past means is owned only by the person whose past it is…
EVADING THE EVIL EYE, by Brian Griffith.
And that includes the past of groups, ownership of which should never be taken by people in power…see The Tower of Babel…
A DAOIST FRAGMENT OF QUESTIONABLE ORIGIN, by Ronnie Pontiac and Tamra Lucid.
No need to be trapped in old tired stories, the old can become the new again…
SHE SAID BUDAPEST, by Laura Roman.
If we listen carefully to what those who've lived a past have to say…
HER FEET BELONGED TO THE GROUND, by Marie Davis and Margaret Hultz.
And freedom may be shaking off the past and the future, walking just in the Now…
FASCINATOR, by Marissa Bell Toffoli.
"Oh, honey, your lace dress has come/unraveled along the side seam…"
from SCARECROW ANGEL, by Benjamin B. White.
"We are the hollow men/Sustained by the Old Lie…"
A BETTER BALANCE, by David D. Horowitz.
But if just one person can find their balance…
THE HIGHWAY OF REGRETS, by Nick Engelfried.
Despite a grasping past…
POTSHERDS AND ROADSIDE DEER, by Colin Dodds.
Then it may be possible to see that everything is alive…

THE TOD BLOG takes a swipe at Ayn Rand, but hey, she started it…THE ARCADIA PROJECT  is big on that, too…and JAM TODAY hates, hates, hates waste, so this is what you do with leftovers from a roast chicken…ALL the leftovers…

This issue's picture contributed by EAP photography editor R.C. Irwin…thanks, Bob!
Next issue is 1 July, and it's the SUMMER 2017: FIRST HELL, THEN PURGATORY, THEN WHAT? issue…contributions by 1 June, please…
Want to add something to the conversation? Get on the EAP mailing list? Email us…
got poems? email Marissa. got anything else? email Tod.